Hey, chicken lover. Read a little and then save a little.
New chicken sausages have less fat and more flavor than pork.
Humanely raised, no antibiotics—ever, no fillers. Just chef-inspired, flavor-filled goodness. Find them in the sausage aisle at a store near you.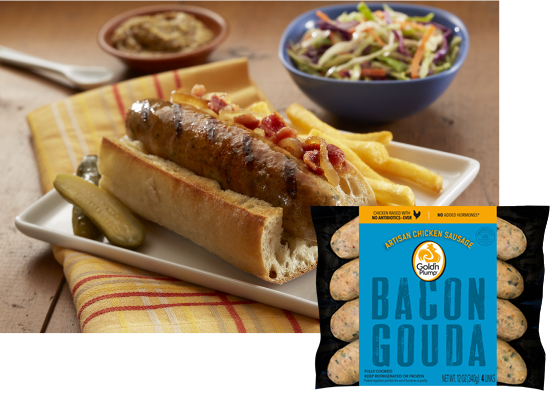 BACON GOUDA CHICKEN SAUSAGE
These flavor-filled sausages are crafted from premium boneless skinless chicken thighs and then we pair creamy chunks of gouda with bacon, onion and garlic.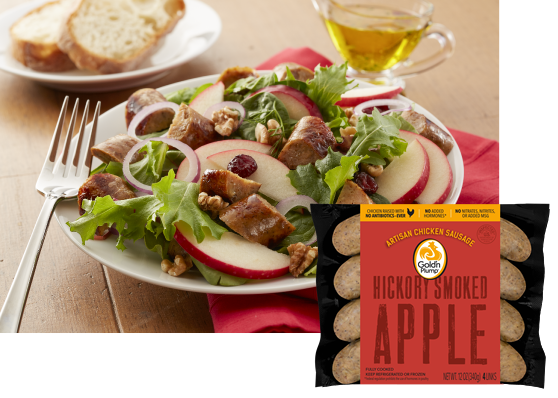 Hickory Smoked Apple Chicken Sausage
We start with boneless skinless chicken thighs and add sweet apples, a touch of brown sugar, hickory smoke and spices.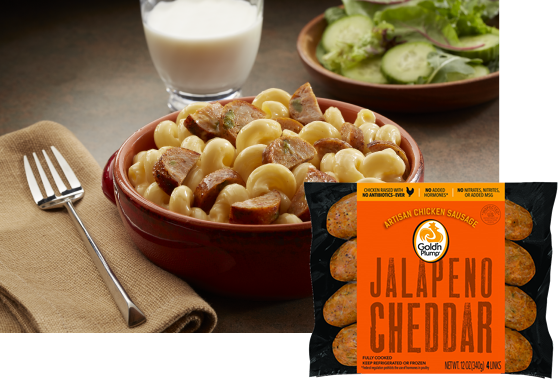 JalapeÑo ChedDAr Chicken Sausage
Filled with aged sharp cheddar, diced fire-roasted jalapeños, poblano peppers and roasted garlic—these premium chicken sausages are sure to please.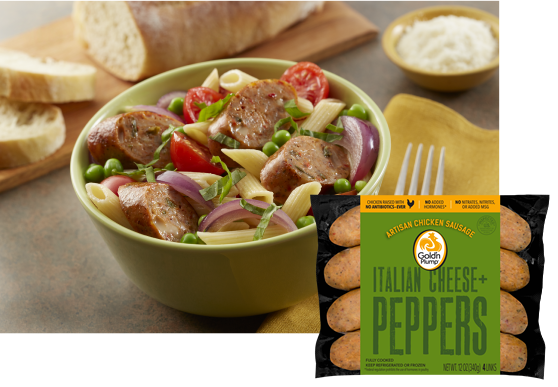 Italian Cheese + Peppers Chicken Sausage
These tasty chicken sausages feature a combination of aged Parmesan and Asiago cheeses, chopped red and green peppers, and Italian spices.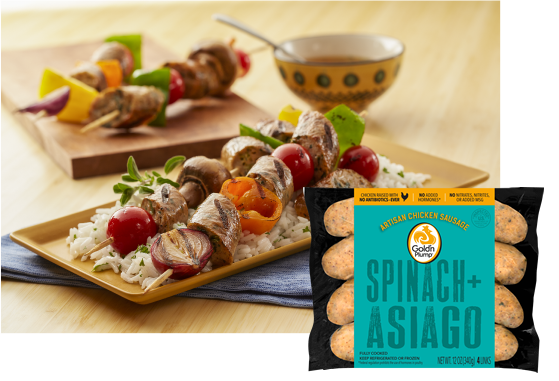 Spinach + Asiago Chicken Sausage
These sausages are crafted with premium boneless skinless chicken thighs and deliciously flavored with spinach, aged Asiago cheese, garlic and white onions.
The Possibilities are Delicious
Get coupons and quick recipes in your inbox with the click of a button.